Hello and welcome to the Ephemera Newsletter sponsored by C&R Press. This is a letter about writing, art, the business and enjoyment of, cool things, ideas, DIY, indie, odd and essential — a go-to for interdisciplinary ideas, thoughts, and fancies, meant to facilitate and inspire creativity, as well as act as a home for creative opportunities for writers, readers, thinkers, and artists alike.
We know that working through a creative drought goes beyond looking at what other artists are doing, what they have done; it is about discussing and expanding the idea of what art is what art should be. Use this newsletter as a base, a diving board, and please share your newfound inspiration (and even this letter!) with the people around you.
Given the current state of the country, the world, we have decided to frame our first post around the ongoing pandemic and the political events that are currently shaping life and art as we know it. As we continue our search for influential artistry, however, future posts will tend to look different, focusing less on the political and more on individual creative self-empowerment, brief moments of artistic ecstasy, tasty moments of epiphany, and dollops of the business of being creative, the practical.
We're so happy that you are here!
**Music: "Dream a Little Dream of Me" by Louis Armstrong and Ella Fitzgerald.
---
we're living through modern history.
With killer bees, a pandemic, and protests going on all over the country, it goes without saying that this year, 2020, will be talked about in history classes for years and years to come.
so you should be writing this down.
Essential workers in New York have been writing about their experiences through haikus, while mothers, like Idrissa Simmonds-Nastili, are sharing what its like to be a Black Mother in such sleepless times.
If there was such a thing as the "right" time to journal, we think this is it. Document each smell, how the sun feels, the taste of your mask, what the protests sound like. Every earned detail that honors the experience you are going through. This strange, revolutionary time will be influencing art and writing, pushing the culture into a new directions.
because, believe it or not, we've seen this all before.
Okay, maybe not the killer bees, but pandemics coinciding with protests isn't new. In 1918, the Spanish Flu disrupted the globe, killing around 675,000 Americans by 1920. This was about the same time that women were fighting for their right to vote, and just a year before the pandemic hit, suffragettes protested at The White House — the first picket line ever on the president's lawn. Bravo!
seriously, we've seen this all before.
While women were fighting for their right to vote, San Franciscans on January 25, 1919 were fighting for their right to not wear a mask. They called themselves the Anti-Mask League and nearly 2,000 "anti-maskers" protested stating that wearing a mask was "contrary to the desires of people".
and then art began to look different.
Whether it's writing, painting, sculpting, acting, or making music, almost all artistic forms of expression have somehow been impacted by the events current to their creation. Following the Spanish Flu, writers began dabbling in the early days of Surrealism while visual artists navigated their way from Expressionism to DaDa, eventually joining writers in their dream world.
And it's not like artists were, or are, somehow magically immune to viruses. Edvard Munch, for example, contracted the disease and then famously painted two self-portraits during the 20th century pandemic, using his art to process this historical moment.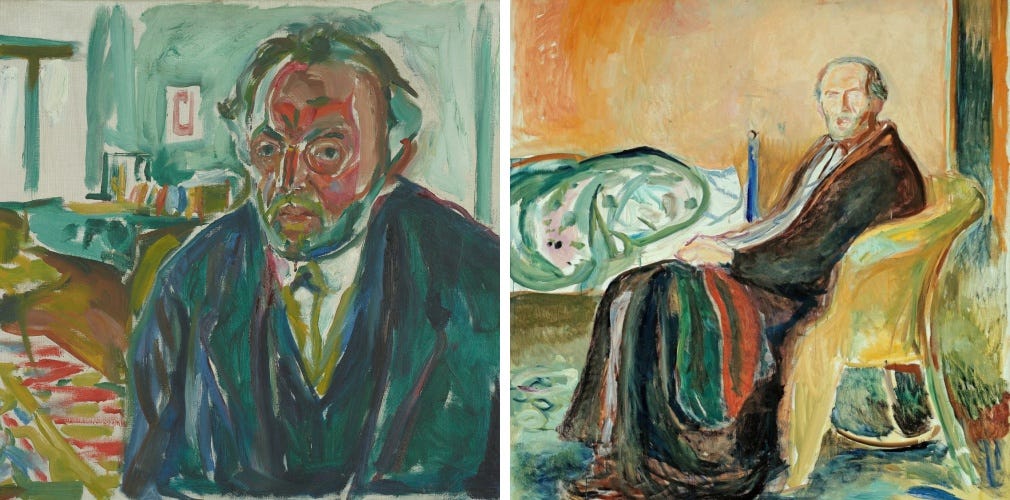 Self-Portrait after the Spanish Flu (1919) Self-Portrait with the Spanish Flu (1919)
Mark Olival-Bartley wrote this ekphrastic poem in response to Munch's portraits. He steps into Munch's headspace, creatively comparing Spanish Flu pandemic to the present-day COVID-19 crisis.
Covid-19 has even made an impression on Japan's Manami Sasaki's art. This Tokyo based artist has turned to making edible art with her morning toast, posting each design on her Instagram along with every ingredient she used.
2020 is surreal.
Following the Spanish Flu, creatives fled from reality and slipped into their subconscious, melting into their dreams. Writers began to experiment with automatism, or writing without conscious thought. The reality of the world in this current moment is mimicking some horrific nightmare that we cannot wake up from, and if our reality is more intense than anything we could've ever dreamt, then what the hell is there left to dream about?
All over the world, people have been reporting that they were consistently having vivid, weird dreams, so much so that Deidre Leigh Barrett, an author, artist, and assistant professor of psychology at Harvard University, posted a survey on March 24th to collect a range of dreams. By July 15th, she had collected more than 9,000 dreams from around 3,800 people all over the world, and you can read about this study here.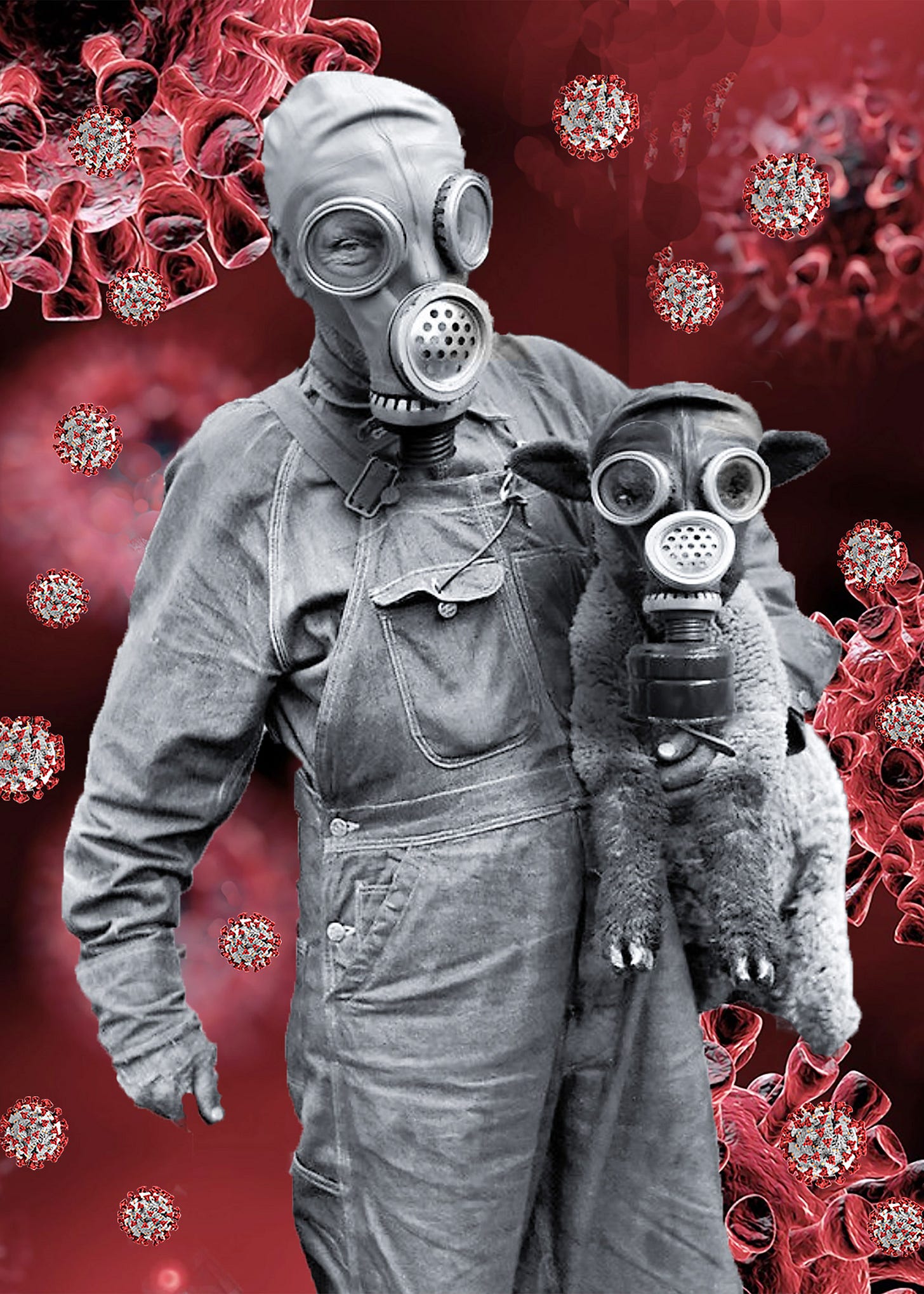 Illustration by Deidre Barrett.
When you journal your dreams, you are able to discern the messages from your subconscious, as well as increase your ability to recall your dreams and improve your memory. There are even some philosophical theories that suggest how your dreams could possibly be a window into your future. Vladimir Nabokov and his wife conducted a dream experiment, recorded in Insomniac Dreams: Experiments with Time. And if you're still not convinced, here are some other benefits from keeping a dream journal.
When the world ceases to make any conventional sense, then so does art. And while we are living in recommended isolation, while we are culturally allowed to slow down, we can dream. And we should write those dreams down. Not only will this help with memory, but it will also allow you to escape, at least momentarily, into a world not trapped in doors. We don't exactly know how this will effect us in the future, but we know how this is effecting us now, so remember what you're dreaming, what you're feeling, and maybe these dreams will manifest into some sort of reality.
share your art.
Shanti Arts LLC is accepting portfolios, exhibition materials, and writing on the following theme: "The Art of Isolation: Finding a Silver Lining in the Pandemic Response." Multiple deadlines in 2021.
The National Women's History Museum has launched "Women Writing History: A Coronavirus Journaling Project." The Museum invites women and gender non-binary individuals to be a part of living history by keeping a journal. Deadline: June 1, 2021.
The 2020 Foundwork Artist Prize includes an unrestricted 10,000 USD grant and studio visits with each of this year's distinguished jurors. The honoree and three short-listed artists will also be featured in interviews as part of the Foundwork Dialogues program. Artists will need to sign up and create a profile on Foundwork, with at least 5 published artworks, by 5:00 pm ET, October 15 to be considered.
TMI Project is now accepting rolling submissions for Covid-19 Pandemic Stories. Click here for more information.